Montana Mobile Truck & Trailer Repair
Since 2003, Montana Mobile Truck & Trailer Repair has been the the go-to mobile repair service for trucks and trailers travelling the interstates of Montana. Our services include steel and aluminum welding, break work, wheel seals, cold starts, lighting repairs, fuel runs, light engine work and general service or maintenance!
Learn more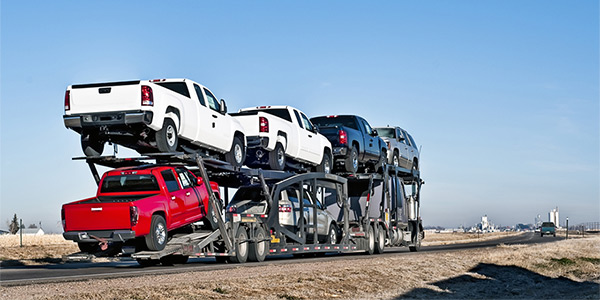 Mobile Semi Truck Repair in Billings, MT
For a trucker, any issue that leaves you sidelined is a setback, costing you time and money. Montana Mobile Truck & Trailer Repair is here to make sure that whatever problem is keeping you off the road is remedied as quickly as possible, and we're prepared to de whatever it takes to deliver comprehensive service to your truck and trailer. From basic repairs to get your trailer back into roadworthy condition, to custom welding to fix persistent problems that finally rise to fruition, we do it all! And, thanks to our many years in the business, you can count on us to be dependable, efficient, experienced and fast when it comes to semi truck repair in Billings, MT.
Though we specialize in car haulers and hydraulics, we have the capability to offer service to all heavy truck and trailer vehicles. So, whether you need a hydraulic repair service in Billings, MT or just someone to patch a tire, you can give us a call and know you're getting the full range of services needed to make your rig roadworthy again. Not sure what's keeping you off the road? No problem! Our technicians have a depth of experience in identifying and remedying all sorts of roadside issues and can route the problem quickly. Take a look at just a few more reasons we're so widely trusted when it comes to mobile truck and trailer services:
We're pleased to have EPA 609 Certification.
We have more than 20 years of professional experience!
We're certified to offer service for Bendix brakes.
We're certified in DOT inspections, to ensure you meet regulations on the road.
We're available 24 hours a day, 7 days a week for your convenience.
Our Service Areas Include:
Yellowstone County, MT
Billings, MT
Laurel, MT
Park City, MT
Colombus, MT
Reed Point, MT
Grey Cliff, MT
Big Timber, MT
Huntley, MT
Worden, MT
Roundup, MT
Hysham, MT
Forsyth, MT
Crow Agency, MT
Lodge Grass, MT
Red Lodge, MT
Joliet, MT
Comanche, MT
Broadview, MT
Lavina, MT
Ryegate, MT
Musselshell, MT
Melstone, MT
Harlowton, MT